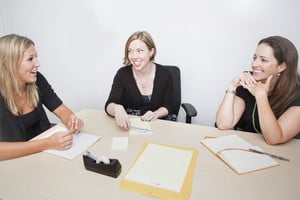 Links
Get Involved:
National Association of Female Executives: One of the country's largest associations for women professionals and business owners, provides resources – through education, networking, and public advocacy- to empower its members to achieve both career and personal success.
Lean In: A community style platform started by Sheryl Sandberg,author of Lean In: Women, Work and the Will to Lead to begin the dialogue about the challenges women face in the workplace.
The following two tabs change content below.
Nancy Kirk-Gettridge is founder of Phenomenal Image, an executive development firm focused on helping her clients gain confidence and take control of their careers. Confronting workplace challenges and her own limiting beliefs, Nancy is committed to helping her clients see themselves as qualified leaders and risk-takers. Nancy frequently writes about resolving gender bias in the workplace. Key topics include career management, leadership training/development, succession planning and overcoming workplace issues.
Latest posts by Nancy Kirk-Gettridge (see all)