A Gratitude Journal Is Your Secret Tool for Career Success Download your Own Planner Now
In today's fast paced world, it can be easy to lose sight of what's important. Many times we are so busy that we don't take time to see what is going right in our lives. We tend to focus on the negative. Many people get discouraged and are unhappy with their life but can't explain why.
One thing that has been proven to bring more joy and happiness to ones life is by keeping a gratitude journal.
 A gratitude journal helps re-frame your experiences as positive and beneficial for your growth. A perfect tool to help you sort through the lessons of your career experiences.
Sign up now to receive your Gratitude Planner and to prepare for happier days ahead.
Here's what you'll get in the planner:

An motivational quote to get you inspired every month

Space to journal anything you'd like about your day to get your feelings out on paper

A section to document what you are grateful for each day to keep your spirits lifted
Claim Your Free Access to the Gratitude Planner
Simply enter your name, email address and click 'Sign Me Up!' below to instantly receive your planner right away.
[activecampaign form=39]
Your privacy is protected and your email address will only be used by Phenomenal Image to communicate with you about career related subjects. You can cancel your subscription at anytime.
If you are ready for more satisfaction in your life, then get signed up right now. Just enter your first name and email address above to get your planner. It's absolutely free.
Here's to Your Happiness,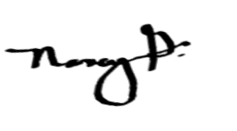 Nancy Gettridge Founder