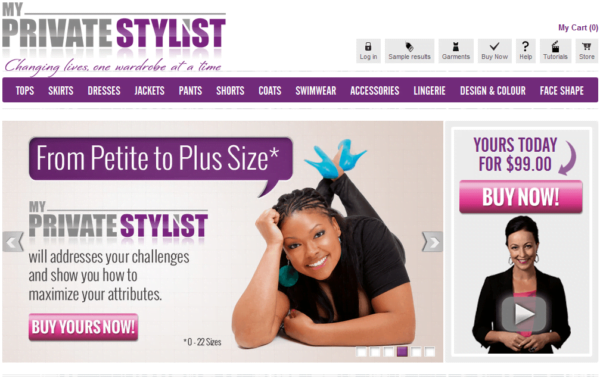 Your appearance is a part of the puzzle to being a leader.  It is an overlooked strategy that complements your skills and abilities.   Wearing clothing that reflects your personality and supports your lifestyle will help you feel confident, achieve your goals, look younger and vibrant and get you noticed.  My Private Stylist can help you  with that strategy..
My Private Stylist is an award winning tool developed by a master image consultant that will help you look like the leader you are.  From your lingerie to your hair, you will learn what looks good on you and what to pass on.   You'll save time, money and it enhances your credibility as a leader.
Ideal for the recent graduate, job seeker or anyone who wants their public image to match their personality, My Private Stylist is a great gift that keeps on giving.  Increase your confidence and develop your authentic style.

For a limited time, you can access to your own private stylist for only $79 USD (regularly $99).  No Coupon Necessary.
.
Discover a style that's Uniquely Yours — Try My Private Stylist Today!
[button link="http://phenomenal-image.myprivatestylist.com" type="big"] My Private Stylist[/button]
Nancy Gettridge is founder and principal of Phenomenal Image.  Her passion is helping aspiring women achieve their dream careers (Her guilty pleasures are playing Design Home, reading and suspense movies).  Nancy frequently writes about gender bias in the workplace. Key topics include career development and strategy, leadership, and overcoming workplace issues.