Leadership Training
Our Signature program, The Proactive Strategy Success System is designed to you develop the skills essential for leadership; learn how to maximize your strengths; improve your weaknesses and align your unique qualities to your purpose.  
You'll complete the system feeling confident in your future; competent in your skills and abilities and see yourself as a credible contender for your dream career.  You'll be empowered to manage your career on your terms.  
Here's how our system works:
1. PLAN
In this foundation building phase, (The Proactive Career Strategy), you will gain clarity on your career path.  Creating a personal mission statement,  you will help you align your unique gifts to what you need in a career.  Setting your career goals, you will create and execute your action plan. 
By the end of this phase, you will be clear on what you want in your career and a road map to get there.
2. POSSESS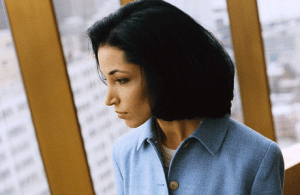 The focus in this phase (Proactive Leaders Strategy) is to acquire the necessary skills you need to be a successful executive leader.  Discovering your leadership style, this process involves a shift in your mindset from managing tasks to creating vision and executing strategy.  
By the end of this phase, you will have developed the essential qualities to become an exceptional executive leader.
3. POSITION
You may be a qualified and accomplished leader; however, if no one knows who you are or what you can offer, then you will not advance.
Self-promotion has been negatively identified as a selfish gesture to advance oneself.
Quite the contrary!
When used correctly, self-promotion benefits the company, your team and you.  
In this phase (Proactive Image Strategy), you will learn how be comfortable in your own skin while positioning yourself as a qualified leader who is ready to advance.  You will create your personal team to help you advance. You will also explore and address the internal and external barriers that may prevent you from advancing.
You will also identify your fashion style, learn what clothing works best on you, enhance your appearance with makeup, hairstyle and accessories and build your professional wardrobe. At the end of this phase, you will have a positive public presentation that reflects your personality, style and goals.
4. PILOT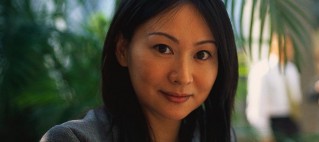 Managing your career is important because it helps you to review/reflect where you are and whether you are on the path to where you want to be.
Throughout your career, you may experience issues such as conflict resolution, glass ceiling phenomenon, work-life balance, ethics, external demands, expectations, and other crises that may affect you. 

Coaching will help you put everything in perspective and get you back on track. 
The

Qualified Leader Executive Coaching

 program is a coaching program to help you overcome common issues in the workplace.  You will have your own special team to help you navigate throughout your career.
When you complete the Proactive Strategy System, you will:
Understand your natural personality and how you communicate with others

Be clear on what you want to do in your career and have an actionable plan to get there

Know your leadership style and how others comprehend you

Develop the skills essential for effective leadership.

Have a professional public image that reflects your personality and style.

Receive support to help you navigate your career journey and overcome workplace challenges

Become confident in your abilities to achieve your dream job and your future
Take Control of Your Career
Next Enrollment – Fall, 2016
Sign Up to Receive Updates about the Course